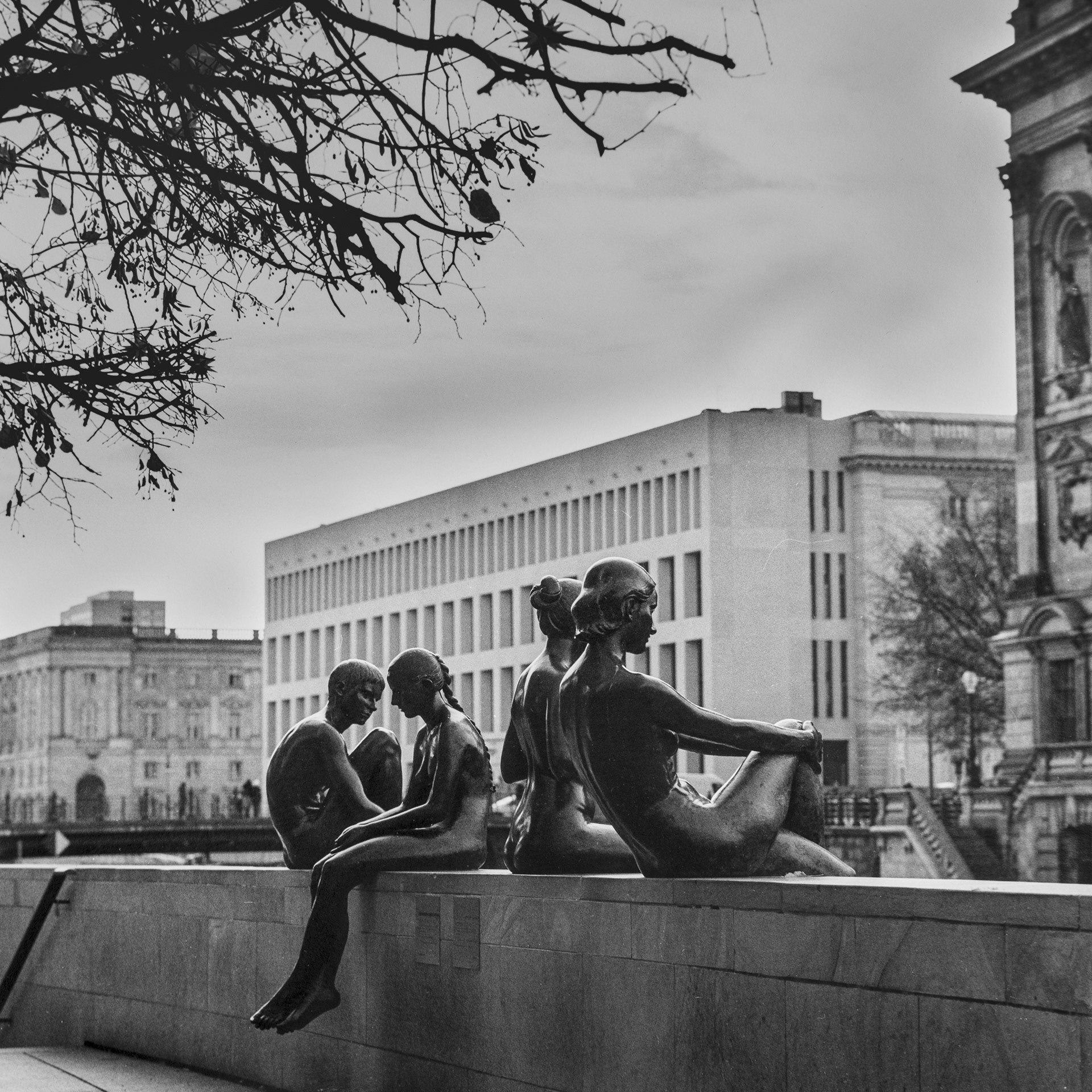 FOTOGRAFIA SELEZIONATA al concorso URBAN2021 (Trieste Photo Days)
(area tematica "Street" ; categoria "Contrasti") 
Titolo:

Drei Mädchen und ein Knabe - Berlin 2019
(Foto analogica stampata su carta baritata 30x30)
Drei Mädchen und ein Knabe – gruppo di statue in bronzo poste sul lungo Spree davanti al Berliner Dom. Il gruppo dello scultore Wilfried Fritzenreiter era pensato per una fontana poligonale. Sullo sfondo della fotografia la facciata posteriore del Berliner Schloss, ricostruito recentemente sul posto del Palast der Republik, che a sua volta fu eretto sulle rovine della residenza degli Hohenzllern nel centro di Berlino. 
Near Termini rail station - Rome (2021)
Theme of the series is the relationship between the different architectural elements that have been stratified in the long history of the town. Their integration appears more or less coherent in the different areas. Many of these sites, especially those that now have a practical function such as communication routes, stations, hospitals, schools, often hide their harmony from the sight of the passer-by.
(Silver gelatin prints 30 x 30)